Roof Repair &
Roof REplacement
We specialize in Emergency Roof Repair from Storm Damage
Dealing with storm damage can be extremely stressful and ultimately overwhelming, especially if your home or business has sustained massive damages. When you need help repairing your home or business after a storm, Hulsey Roofing is here to help.

We'll repair damage from fallen trees, hail, and any other leaks or concerns you may have. Your roof is one of the most important components of your home, so we will always make sure it's fixed properly the first time around.
Our emergency response Customer Service Center team will dispatch a technician to your site within 24 hours to quickly assess your roof and make necessary repairs on the spot.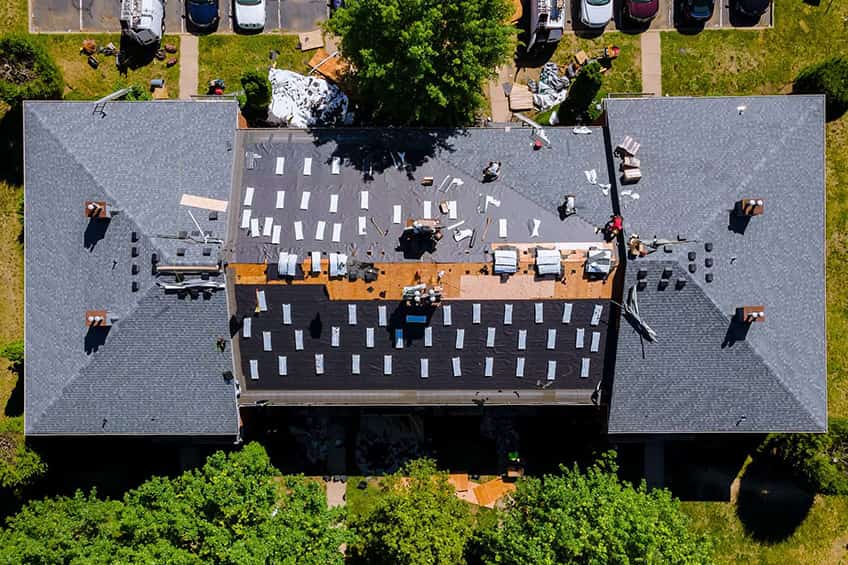 At Hulsey Roofing Co we understands how much damage a ceiling leak can cause, and that under a roof are a building's valuable contents that need to be protected. We specialize in repair services for existing roof systems. Our knowledgeable technicians will investigate the cause of the problem, and make the necessary repairs to keep your business or home protected.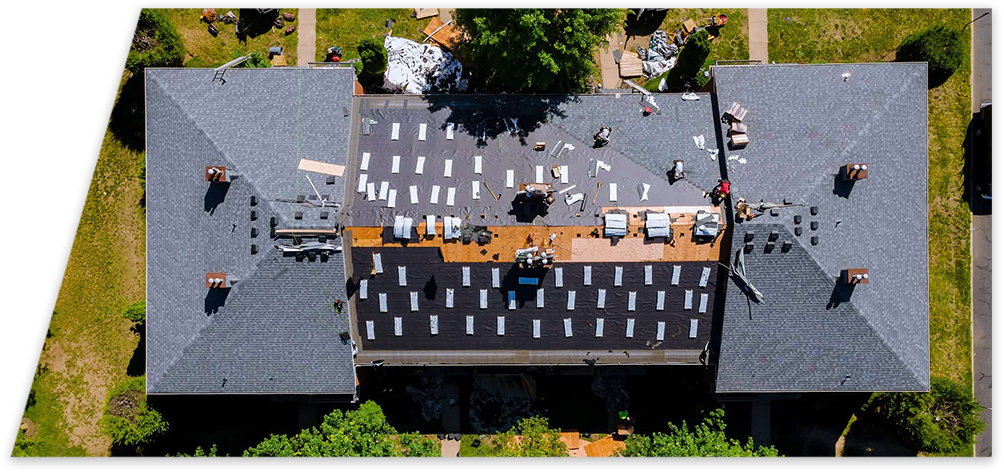 WHAT roof damage should you be on the look out for?
When your home is hit by a major storm, it's hard to know exactly what could have gone wrong.  So here are some suggestions of things to look for when the wind dies down, to assess the amount of damage done to your roof.
Torn or missing shingles – Usually a result of high winds ripping them off the roof, it's a good idea to get them fixed or replaced as soon as possible.
Missing granules or dents – If you see dark spots on some of your shingles, it's usually a sign that hail got to them, and removed the sun and weather protecting granules from the shingle.
Granules in gutters- Another sign that the storm knocked off some of the weather protection, if you see a lot of granules in your gutters, it might be time to call a professional.  
Dented gutters – If your gutters are dented, it's usually a sign that you got hit hard by hail and high winds.  If they're in bad shape, you should call someone to see how much you'll have to get replaced.  
Leaks – Since high winds tend to rip off shingles, it's likely that the exposed part of your roof could begin to leak.  This is why you'll want to get any missing shingles replaced immediately and check your attic for any signs of water damage immediately following the storm.
Serious damage – Unfortunately, big storms can lead to serious damage if a tree or tree limb falls on your roof.  In this case, you'll definitely want to call a professional, and board up the hole with tarps and plywood as best you can in the meantime.
Storm damage can be scary.  Whether a tree fell on your home or you lost power, it can be difficult to assess the damage yourself, and the cleanup process can be grueling.  Save yourself the trouble and have a Hulsey Roofing professional take care of it for you.  We'll let you know the extent of the damage, and if you like, we help get you on the road to repair.  Give us a call at 314-846-7663, or submit a request for a free quote online.  
$25 Off First Time Service
Gutter Cleaning
A debris-clogged gutter can cause a leaky roof or water damage to the interior or exterior of your home. Gutters are an integral piece of your home's well being. They serve to control the flow of rainwater to protect your roof, walls, foundation and landscape. Call us to schedule an appointment and give you a custom quote.
$50 Off On Installation Service
Gutter Guard Installation
Gutter guards, allow water through while keeping debris out. They offer a permanent solution to clogged gutters, they are professionally installed and they eliminate the need for you to have to climb up on a ladder and work on the monotonous task of unclogging your gutters 2-3 times a year!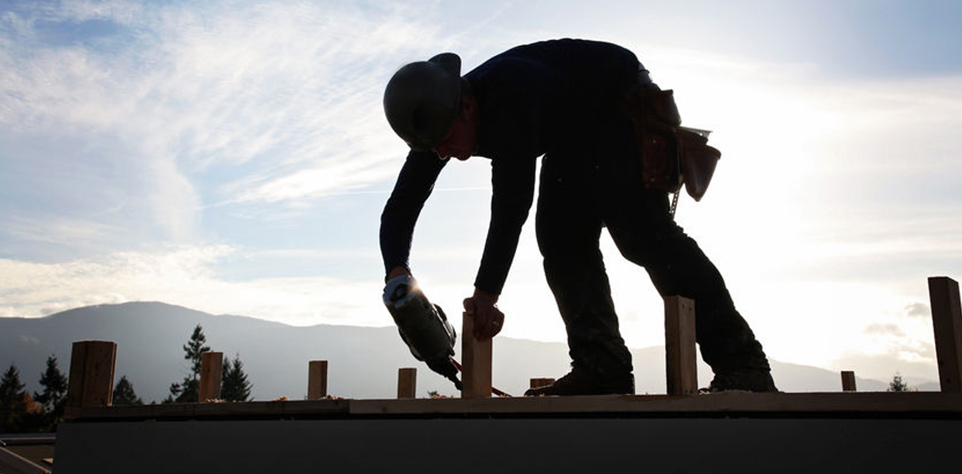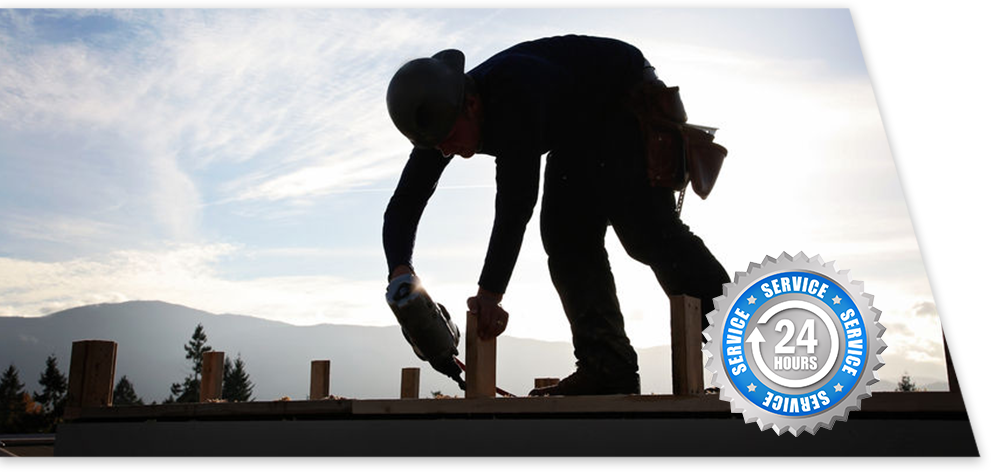 Roofs can be tough to repair under the best of circumstances. Throw high winds, heavy rain, or icy surfaces into the mix and you have the makings of a disaster. When hazardous conditions develop, it is not always safe to make major repairs. Emergency roof tarping is a temporary solution to prevent further damage to your roof until it can be thoroughly inspected and repaired. If you suspect that your roof has succumbed to damage from a recent storm or accident, we can provide you with emergency roof tarping services.
Are you ready to give your home
the roof it deserves?